Wifi Campus
School boasts of having a Wifi Campus to attain an international outlook of the events so that they may refurbish by acquitting themselves with latest technologies through internet management has sign a contract with TATA EDGE SMART CLASSES which will link up the student studying the school to the other schools in different cities of india by this the level of students in the school is kept parallel and maintained in its worth to the best education benig imparted in other cities of india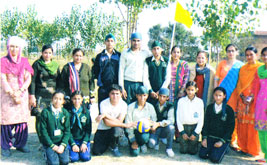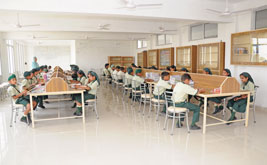 Best and Largest Library
School is having the largest library than in the area with more than 3000 books so that students can gain maximum knowledge and can attain heights of excellence in the field of literature in english punjabi and other languages.
Hi Tech Laboratories
Hi-tach laboratoies are being built so that student can develop analytical maid and be research oriented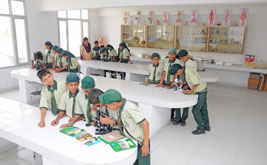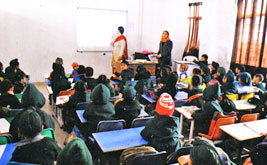 Auditorium
To prepare the student to be good orators and to do away with their stage fear an audi auditorium with 600 seats has been constructed.
Transport facility own Buses
The School has new buses with attendants to pick the student from varous point in the city and villages.